Yes, I know, it's Thursday!?! Alison and I flip flopped our days this week so I could take my daughter back to college for her sophomore year. I'll share a few photos at the end of the blog.
It's a big weekend here too! GARAGE SALE!!! This Sunday from 10am to 1pm we will have tables set up outside the store and down towards the Verizon store AND INSIDE the empty store two doors down! We have over 30 people signed up to sell their gently used and in some cases NEVER used stamping, scrapping and paper supplies. There will be bargains galore! IMPORTANT - All Garage Sale purchases must be paid for in CASH and ALL SALES ARE FINAL!!
Did you check out the coupon for this weekend in your email? All Halloween are BOGO! Mix and match buy one get one. Exceptions include new Taylored Expressions, My Favorite Things and Memory Box Halloween releases.
Not to let any grass grow under our feet...NEXT weekend, August 27 & 28 is the Stamp Scrap Art Tour at the Hamburg Fairgrounds. We will be packing up the store, bringing tons of BSS goodies with us AND we will also have NEW product not yet displayed in the store including NEW Lawn Fawn and Impression Obsession! We will also have Make N' Takes at our booth both days with all proceeds going to our Christmas family. This is a delightful show and we are selling tickets in advance for $6. Here is a copy of the email for the show.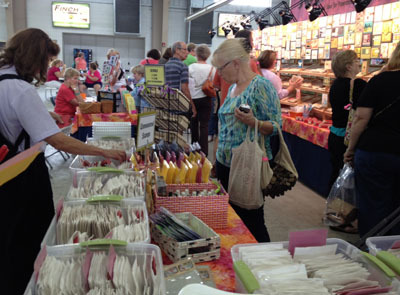 It's almost show time!!
Come join us next week in Hamburg for some stamping fun!
Event Center at The Fairgrounds

Tickets
$6 in Advance or $7 at the Door



Great Vendors • Demos • Make & Takes
Plus over $1300 in Tour Bucks door prizes
will be given away!
(Tour Bucks are to be spent at the show.)



Vendors include:
Anthony's Paper Craft • Art Gone Wild • Buffalo Stamps and Stuff
Close To My Heart • Craft Fantastic • Creative Vision Stamps
Darcie's • Gary M. Burlin & Co. • Inky Antics
Just For Fun • My Craft Room • Repeat Impressions
Right At Home • Rubber Cottage • Scrapbook Treasures
Seaside Stampin' Ink • Stacy Stamps • Stamp On It
Stampers Anonymous • Tessler Stamps/Stencils Co. • The Paper Cut



Please visit our website for Tickets & More Information
Click here to find out more.
---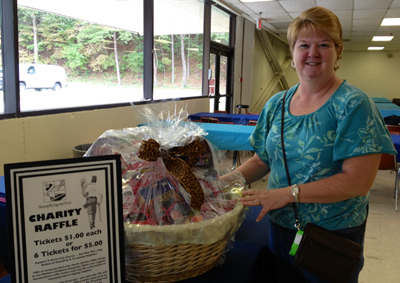 Treasure Chest Scramble on Saturday Morning... Don't be late! The doors to the show open at 10 a.m. The first 100 people through the door on Saturday will receive a key to our Treasure Chest. If you have the key that unlocks the chest you win $100 in Tour Bucks to spend at the show!



Charity Basket Raffles on Saturday and Sunday... Help support a deserving charity... you may win a big basket of stamping and scrapping supplies! Show your support and purchase raffle tickets each day for a big basket of stamping and scrapping goodies. We will be holding two drawings - one each day. We'll be giving away two gift baskets with a retail value up to $500 each! 100% of revenues from this shows charity raffle will go to the Shriners Childrens Hospitals.
---
StampScrapArtTour Shows sponsors:


Click on the links to the shows listed below for tickets and more information.
---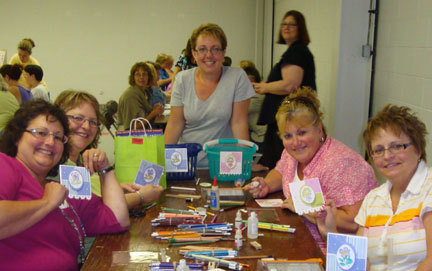 Tickets are still available for our Make It Take It Project Parties in NY, MD & GA! But don't delay... as seating is limited and these events usually sell out. To ensure your space please purchase your MITI ticket online now... which also includes a 2-Day admission to the show.
I
meant to share this new paper last week but couldn't fit it in so here s something new for this week.
Authentique - Fabulous collection. When I pulled this paper I noticed it had a quote from Grace Kelly, "I never say never, and I never say always." I only mention this because I stumbled over 'Rear Window" yesterday and I sat there mesmerized for an hour by her and Jimmy Stewart.
I mentioned our all day road trip to bring Alexa back to school. Here are a few photos. Back in the day -- my parents fitted all of my stuff in the trunk and backseat of a Chevy Monte Carlo! One year I brought myself home in a Chevy Nova, although the spare tire ended up in the passenger seat! This year our day started at 7:30 with a 9 ft. panel truck and ended at midnight! Seriously, we're getting too old for this! We did get to help her set up her side of her room though. Here's how it went.
Now I get to make curtains for her closet! See you this weekend at the Garage a Sale and next week on the blog!